With graduation day fast approaching for many high school students, college is on the horizon. This week's collection of Learnist boards offers tips on everything from choosing a college to setting yourself up for a successful career once you're there.
1. Choosing and Paying for College: This board investigates the costs of college and the financial burden that haunts many students.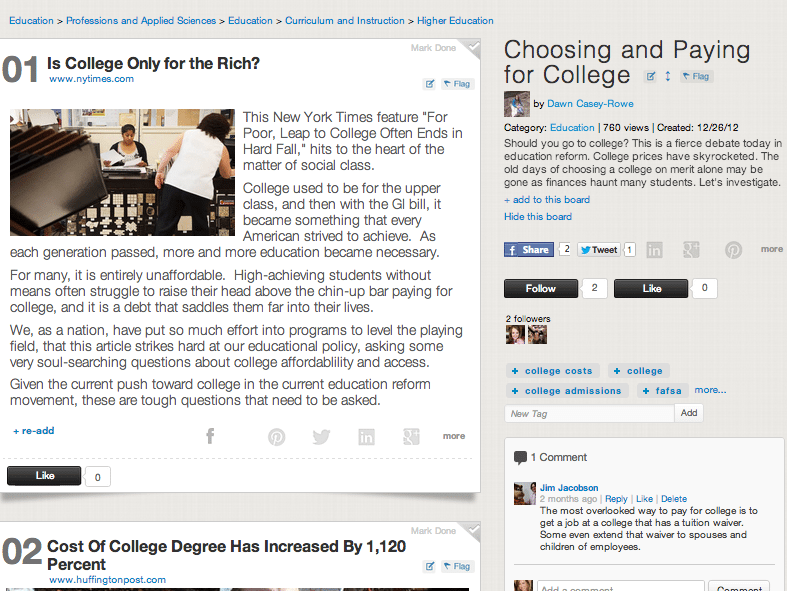 2. Failure to Graduate College On Time: Just 54% of students graduate college finish within six years. This board explores the pros and cons of graduating within four years.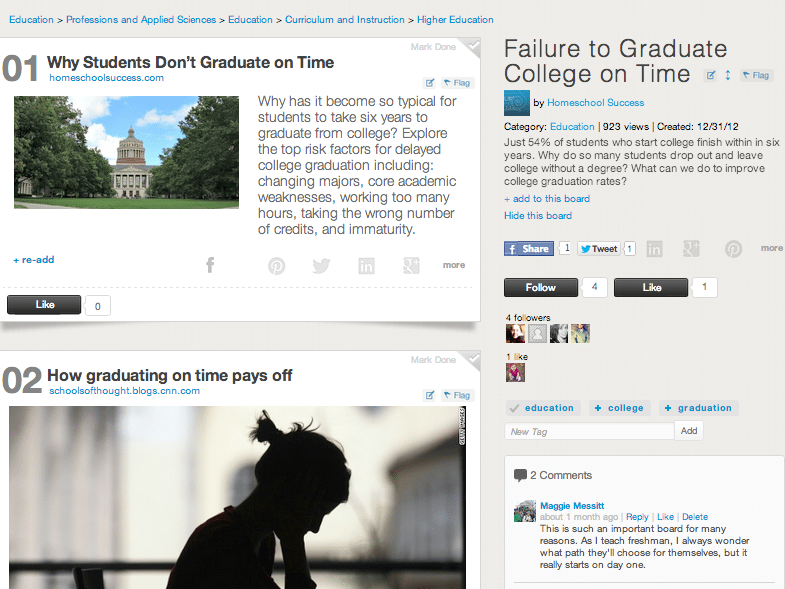 3. Tips for a Successful First Year of College: Tips on how to make the most of your college years.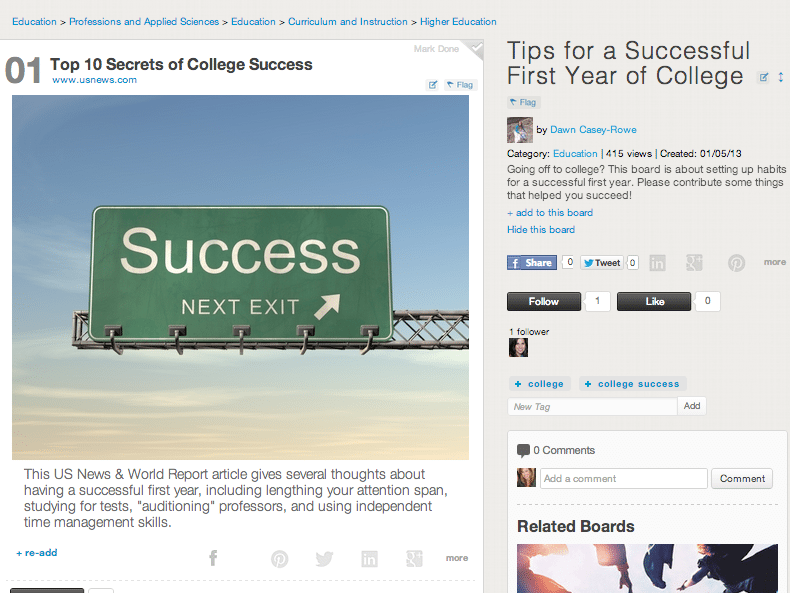 4. What "Counts" in the College Admissions Process: Students invest so much time, effort, and money into the college application process. What really counts? Find out.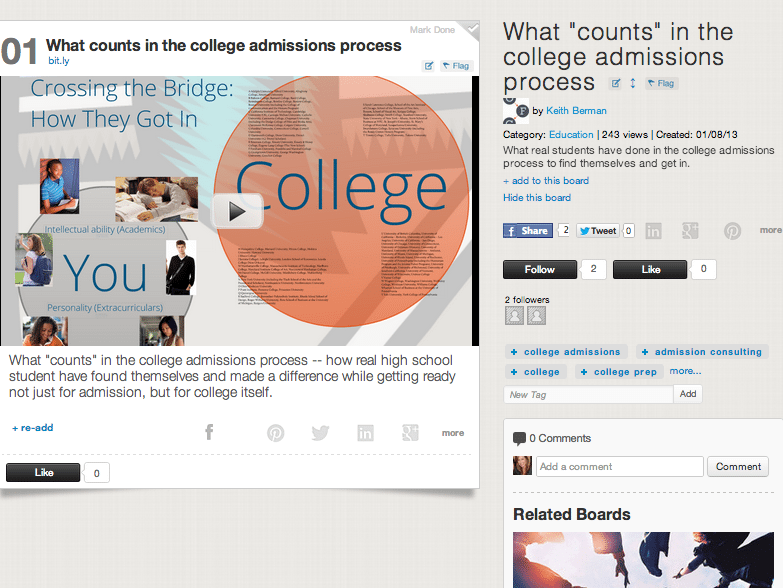 5. Going to College: Choosing a Major and a Career: Once you are in college, what do you do? What careers are hot right now? In this tough economy it's important to set yourself up for a job you will love — that's hiring.